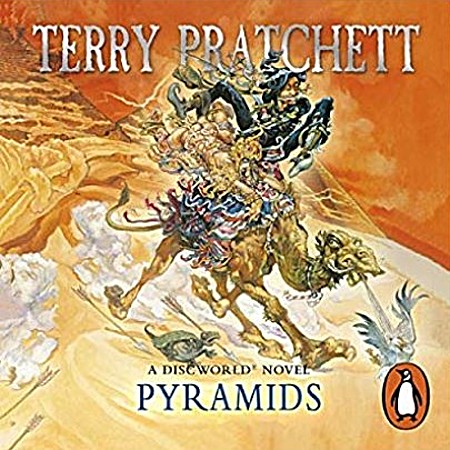 I haven't decided for which bingo square I'll be using this, but from the blurb and from what I've read so far, it will fit — at a minimum — the Supernatural, Creepy Crawlies, Deadlands, Monsters, Ghost Stories, Relics and Curiosities, Murder Most Foul, and Grave or Graveyard bingo squares; possibly / probably also Spellbound, Demons, Cryptozoologist, and / or Doomsday.
ETA: I ended up using it for the "Monsters" square.
This has a bit of an odd beginning, but I have to say I find the description of the inner workings of the Assassins' Guild and their final examination procedures weirdly fascinating, and it promises to be a rather merciless takedown of religion in general and the Egyptian death cult in particular.
Original post:
ThemisAthena.booklikes.com/post/1964774/halloween-bingo-2019-eighth-extra-square-and-discworld-october-group-read