24 Festive Tasks: Door 7 – Mawlid, Book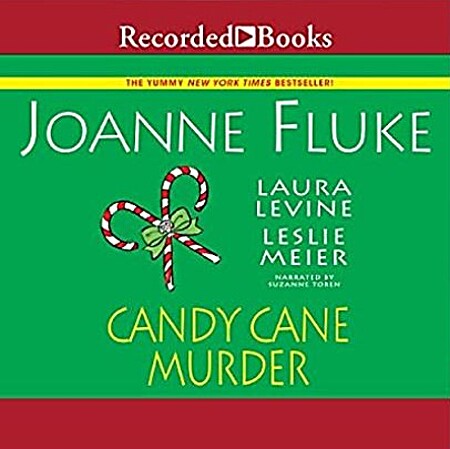 Well, let's just say that none of these three ladies is anywhere near Donna Andrews's league when it comes to cozy mysteries, plotting, character creation, dialogue, and a writer's craft in general.  And if I thought Joanna Fluke's entry was disappointing (mediocre plotting and dialogue, character responses that felt forced / didn't make sense, and one of my no-go TSTL behavior tropes as the "big reveal" cue (though I have to hand it to Fluke, the setting and overall scene of the final confrontation with the murderer was inspired)), I'm sorry to have to say that Leslie Meier's contribution did even less for me — you could scratch off the Hallmark sugar coating with a shovel, virtually NONE of the characters' actions and responses bore even the slightest semblance of realism,  and she managed to make 1980s rural Maine come across as more backward than it probably was even in the 1940s and 1950s (while also looking more dripping-with-saccharine-style-homely than any Norman Rockwell picture — and for the record, I like Norman Rockwell.  Or at least I like his Christmas pictures.)
Laura Levine's entry fared a bit better (I'd call it the book's highlight if such a term were appropriate for a muted glow in the midst of two seriously dulled lights); at least she took me right back to L.A. inside my head and the plotting was halfway decent.  But her story seriously suffered from an overabundance of quirky characters, not-very-subtle hints at the MC's padded waistline and her resolutions to do something about it (in which she predictably fails on every single occasion — and yes, I know this actually is an L.A. thing; been there and would have bought the T-shirt, too, if I'd found it funny then, but the last thing I want is to have this sort of fad jammed up my nose with a sledgehammer in a book) — and an equal overabundance of wannabe hipster slang and coloquialisms … everything from repeated exclamations like "ugh!", "oh golly!" and "drat!" to "bet my bottom cupcake" (and yes, even there she goes again with the calorie stuff).  Oh, and the MC's conversations with her cat and said cat's female-Garfield act got old pretty soon as well.
Oh well.  If nothing else, this has made me appreciate the consistently high quality of Donna Andrews's writing even more — I'll happily be returning to her for my cozy contemporary Christmas mysteries (I just hope she'll reliably continue to produce them for the foreseeable future).
I may try some of the recipes included in this book eventually, though.
Since the audiobook I listened to has a green cover, I'll be using this as my book for the Mawlid square.
Original post:
ThemisAthena.booklikes.com/post/1816759/24-festive-tasks-door-7-mawlid-book